Manchester Limos For Hire
In addition to the Manchester Boogie Bus Big Slo Limo Ltd offer a complete range of stretched limousines for hire in Manchester, Bury, Bolton and across Lancashire. Like the Boogie Bus every vehicle in our exclusive range is maintained to the highest standards inside and out, and 100% legal for hire. Take a closer look at our fleet below and get a quote by calling 0800 083 1782 or by completing our bookings enquiry form - we check for new enquiries every day and reply to all requests within a couple of hours. Please note that exact specifications of our party buses may vary and are subject to change without prior notice. If you have specific requirements for your booking or are interested in certain aspects of our party buses or limousines please contact us directly to ask about availability.<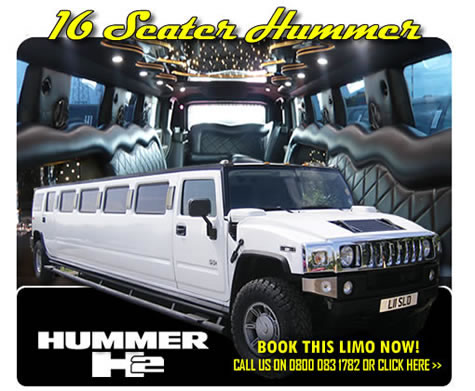 White Hummer H2
The king of the stretched limousine world, the Hummer H2 is normally associated with the rich and famous of Hollywood but you can sample the VIP lifestyle with this supersize 16 seater! Features include attractive leather seating, a decorative bar area, mirror starlight ceiling, amazing sound system, CD stereo and disco lighting.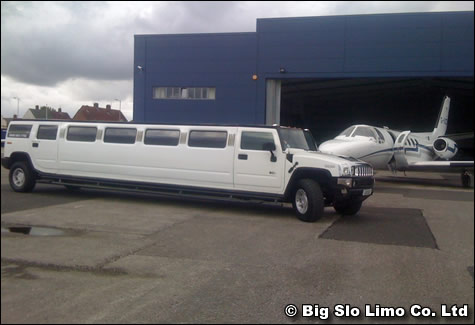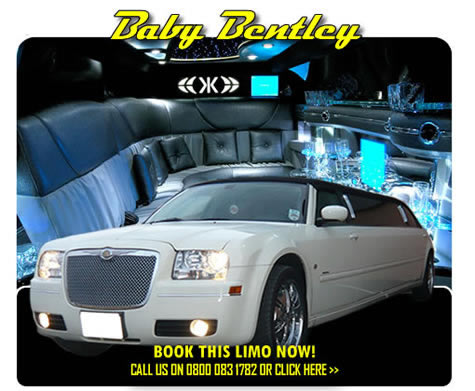 Chrysler 300 'Baby Bentley'
Our Chrysler has to be one of the most eye catching limousines for hire in the UK! With Bentley inspired looks and a modern design the 'Baby Bentley' is licensed for 8 passengers per journey and includes a luxury interior with blue neon lighting.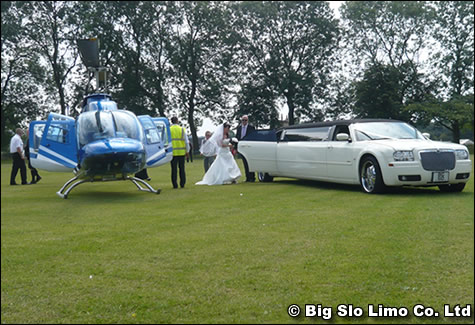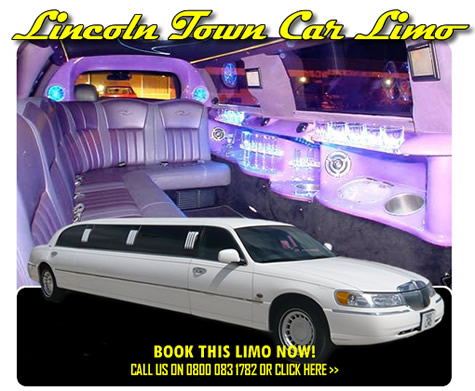 White Lincoln Town Car
The Town Car is considered the traditional design of stretched limousine and its elegant styling allows it to be suitable for a wide range of occasions, including weddings and school proms. This example has 8 seats available with a fully kitted passenger area (leather seating, disco lights, air conditioning, bar area, CD stereo, mirror ceiling).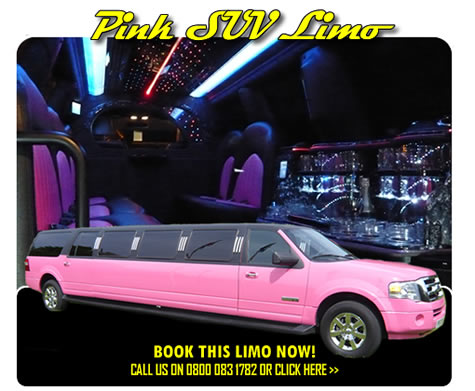 Pink 4x4 'Hummer' Limo
Perfect for a hen party or a girls' night on the town, our supersize pink 'Hummer' style 4x4 has 14 seats available and, like our other modern stretched limousines, is fitted to the best standards in passenger comfort. Enjoy a glass of bubbly, sit back and relax as you cruise around town in a real party atmosphere!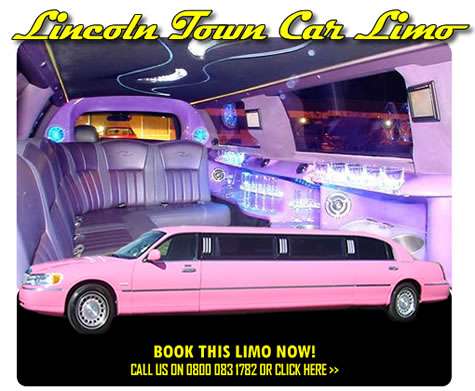 Pink Lincoln Town Car
The smaller cousin of our pink 4x4, the pink Lincoln Town Car rivals the 4x4 in terms of comfort and looks. Licensed for 8 passengers and perfect for hen nights and proms.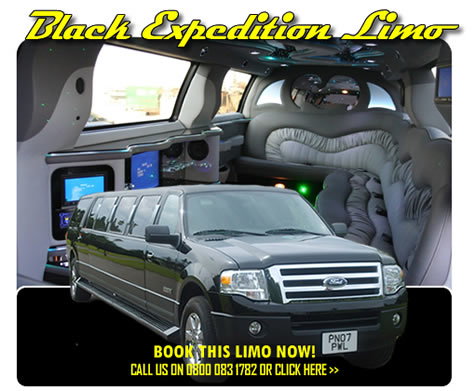 Black Ford 4x4
Available for upto 12 passengers per journey, the Ford 4x4 also includes flatscreen TVs, VIP bar area, funky disco lights, tinted windows, mirrored ceiling and excellent sound system!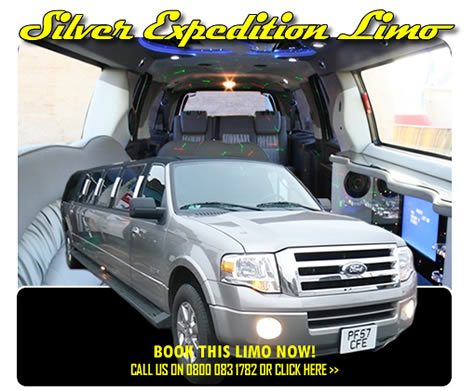 Silver Ford 4x4
Add some spice to your night out in Manchester with this 12 seater 4x4 'Hummer'. Fitted with TVs, DVD player, CD player, bar area and colour changing light system.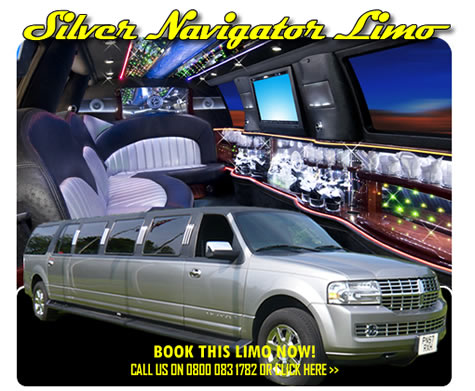 Silver Lincoln 4x4
Lincoln Navigator in silver with leather seating, TV units, DVD player, CD sterero, fibre optic lighting, bar, tinted windows and alloys.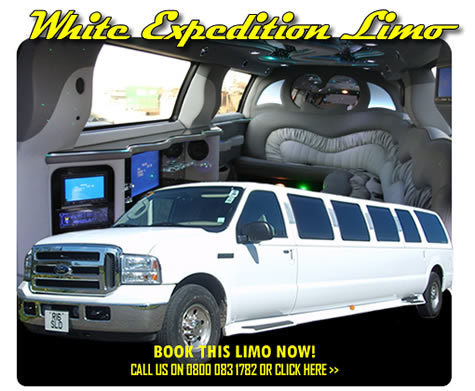 White Ford 4x4
14 seater 4x4 with touch-screen controls, flatscreen TVs and DVD player, CD stereo, disco lights, bar area and air conditioning!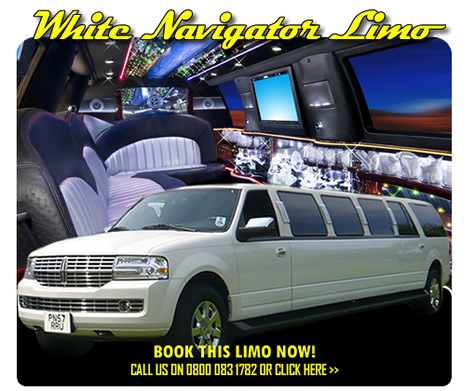 White Lincoln Navgator
Make an entrance noone will forget in this Lincoln Navigator SUV limousine; a modern, clean, comfortable and fun way to travel with 12 seats available.